Governors
The Governing Board are the strategic leaders of our school and have a vital role to play in making sure every child receives the best possible education. Their purpose, reflected in the law, is to 'conduct the school with a view to promoting high standards of educational achievement at the school'. They have a strong focus on three core strategic functions:
Ensuring clarity of vision, ethos and strategic direction;

Holding the Headteacher to account for the educational performance of the school and its pupils, and the performance management of staff;

Overseeing the financial performance of the school with the Trust board finance Committee and making sure its money is well spent.
We are fortunate to have a strong Governing Board who are committed and work with staff to ensure that all learners achieve and fulfil their potential. The Governing Board meet on a termly basis. In addition, the Governors meet as a Curriculum & Standards Committee every term as well as fulfilling their role as a Link Governor holding school to account.
Our Chair of Governors is: Mr Peter Collinson
Violet Way Academy
Violet Way
Stapenhill
Burton on Trent
DE15 9ES
Tel: 01283 24853
Governor Meeting Attendance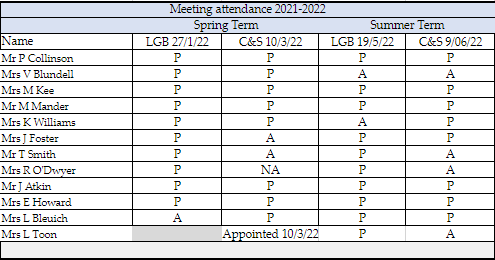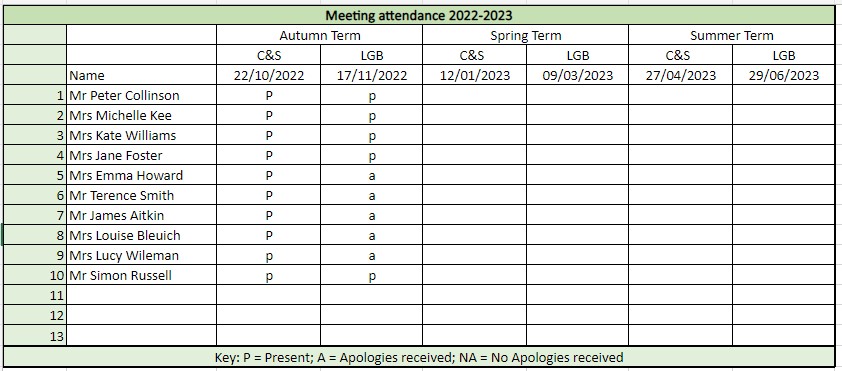 Peter Collinson - Chair of Governors
I am Pete Collinson, I am married to Sarah, have 3 children and live in Stapenhill. Originally from Cumbria, I moved to the area in 2001 and have since made Burton my home.
Professionally, I have held a number of senior commercial and analytical positions over the past 20 years in employment and I currently work for Volvo Trucks UK and Ireland as Aftermarket Sales and Extended Offer Director.
I feel my contribution will provide the opportunity to give something back to the community.
I believe it is incredibly important to help shape the young people in our area and support the school system from which I have benefited as I have grown up. It would also provide the chance for me to be more closely involved in the education of my own children and to help shape the next generation.
Hopefully the skills and experiences I have developed growing up, in education and in the career I have taken can benefit the children, help shape the future strategic direction of the academy and can be useful to the team.
Appointed January 2022
Term of office end - January 2026
Pecuniary Interest – None
Mrs Michelle Kee - VWA Headteacher

Appointed January 2022
Headteacher is a Governor until resignation
Pecuniary Interest – Employee
Simon Russell - EHA Headteacher

Appointed September 2022
Headteacher is a Governor until resignation
Pecuniary Interest – Employee
Mrs Kate Williams - VWA Deputy Headteacher and Staff Governor

Appointed January 2022
Term of office end - January 2026
Pecuniary Interest – Employee
Jane Foster - EHA Deputy Headteacher and Staff Governor

Appointed January 2022
Term of office end - January 2026
Pecuniary Interest – Employee
Louise Bieluch

Appointed January 2022
Link Governor - SEND
Pecuniary Interest – None
Emma Howard
Appointed January 2022
Term of office end - January 2026
Link Governor - Safeguarding
Pecuniary Interest – None
James Atkin
Appointed January 2022
Term of office end - January 2026
Link Governor - Curriculum
Pecuniary Interest – None
Lucy Wileman

Appointed January 2022
Term of office end - January 2026
Link Governor - Curriculum
Pecuniary Interest – None
Terence Smith
Appointed January 2022
Term of office end - January 2026
Link Governor - Pupil Premium and Sports Premium
Pecuniary Interest – None